Toscana Towers in Highland Beach, Florida
Ben & Mayra Stern, Toscana Residents and Real Estate Agents
Ben and Mayra Stern specialize in renting and selling condos at the exclusive waterfront community known as

Toscana Towers

, located in the Town of Highland Beach, Florida. They have been living in Toscana since 2012. They have volunteered much of their time helping make Toscana even better. Through out the years, Ben and Mayra helped the Toscana HOA and the Toscana North Condo Association Social Committees with their social events. Mayra was on the Toscana North Social Committee and on the Toscana North BOD from 2016-2017. During Mayra's time as a Board member, she helped set up the committees that were disassembled years before, gave innovative ideas to make the building better and more efficient, made the building more social, implemented ways to better communicate with the residents, advocated for more transparency, and more. Ben & Mayra are animal lovers and are very involved with pet rescue groups. Ben & Mayra have fostered 30 dogs so far! ( Read the Coastal Star Article about Ben & Mayra Stern here: Dogs Find Forever Love Through Temporary Home ). They have been selling real estate in the area for over 25 years and have a long list of satisfied Toscana customers! ( Click Here to Read the Reviews )
About Toscana Highland Beach in Florida
Toscana is a three building full service luxury community located just south of Delray Beach and North of Boca Raton, on the west side of A1A between the Intracoastal & the Atlantic Ocean. Toscana has spectacular Intracoastal, ocean and city views. Toscana North has 17 floors and 143 units, Toscana West has 16 floors and 118 units, and Toscana South has 18 floors and 159 units. There are 422 units in Toscana Towers. Toscana is a 24-hour manned gated community with 2 tennis courts, bocce ball court, shuffleboard, and private beach with beach club. The Toscana Beach Club has a social room, lockers, kitchen, showers, BBQ area, and lounge beach chairs with canopy. The Toscana attendants provide residents with towels and water. Each Toscana building has a heated pool and hot tub with attendant, cabana baths, fitness center, sauna, steam room, locker room, billiard's room, social room, TV room, business center, kitchen, private coded elevator access to each apartment, underground parking, 24-hour concierge & valet parking staff, private air conditioned storage, bicycle storage, and on-site maintenance & management. Toscana has 2, 3, 4, & 5 bedroom condos. Most condos have 2 huge balconies, and some condos have 3+ balconies. Residents are required to have a parking space for each car they own or lease. Parking spaces can be purchased (for about $50,000+) or rented (for about $150-$250 per month). The public schools are: J. C. Mitchell Elementary School, Boca Raton Community Middle School, and Boca Raton Community High School. There are also very good private schools close by such as: Pine Crest Preparatory School Boca Raton Campus and St. Andrews School. Florida Atlantic University is just 5 minutes away from Toscana. 2+ pets (no size restriction) are allowed in Toscana (depending on the building), except for tenants renting a unit. Toscana has lots of social gatherings. The price range of condos for sale in Toscana is $500,000 to about $5,000,000. The price range of units for rent in Toscana is about $4,000 to $12,000 per month.
WOW! IMPECCABLE Trevi model with 3 bedrooms, 3 full baths, and 2 parking spaces! SPECTACULAR ocean, Intracoastal, Toscana grounds, and city views! Look no further, this property is PRICED JUST RIGHT! $1,200,000. This condo is priced just right based on sold comps to not waste anyone's time. 2,339 sq. ft. of living area and 2 big balconies! Custom paint, crown moldings , marble floors just polished, carpets replaced about 3 years ago, custom black out curtains, high hats, and more. Kitchen with upgraded cabinets, granite counter tops & backsplash, Sub Zero fridge, and gorgeous Intracoastal views! Panoramic views of the ocean, the Intracoastal, and the Town of Highland Beach from patio #1! Gorgeous Intracoastal, ocean, and Toscana Grounds views from patio #2! Spacious Master Bedroom with ocean and Intracoastal views, and 2 walk in closets! The 2nd bedroom has beautiful Intracoastal & ocean views, a walk in closet with custom cabinetry, and its own bathroom. The 3rd. bedroom/office has spectacular ocean & Intracoastal views and a beautiful custom wood built In with a Queen size Murphy bed. Laundry room with laundry tub and built in cabinets. Come see what the NEW and improved Toscana North is all about! New $1,200,000 lobby project will start soon with the same designer as Toscana South and West. Our building will have a Game Room & a Coffee Café too! Gym recently renovated. Building roof is currently being partially replaced. No assessments for any of these things! Toscana North is the building closest to the Toscana private beach club, a HUGE plus! This is your opportunity to enjoy a life of luxury here in Toscana!
YouTube video of Toscana North Unit 1107


Click Here to View ALL the Condos for Rent in Toscana
Click Here to View the Toscana Condos for Sale
Let us know if you want to see any of these condos available for rent or sale in Toscana, Highland Beach, Florida. Call us at 561-908-2474 or 561-715-0314, or email us at BenAndMayraStern@hotmail.com
Click Here to View the Most Current Toscana Real Estate Market Newsletter
Ben & Mayra Stern Sell The Toscana Lifestyle!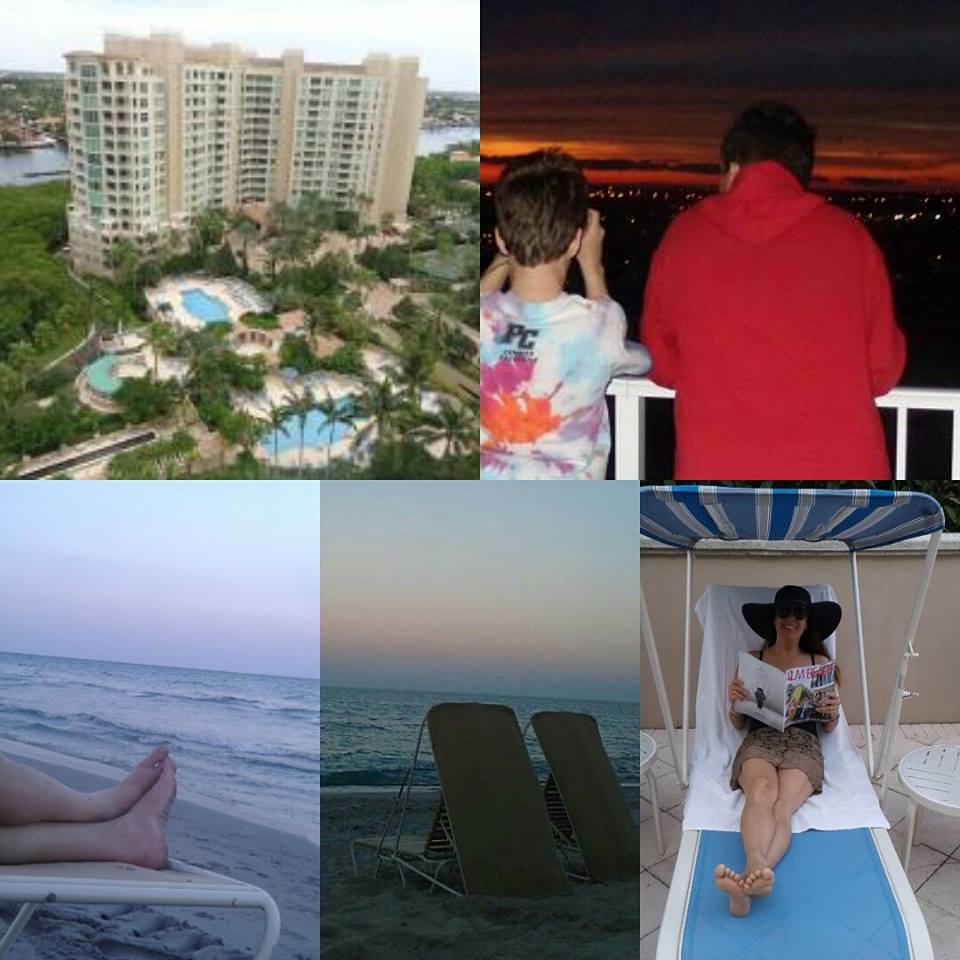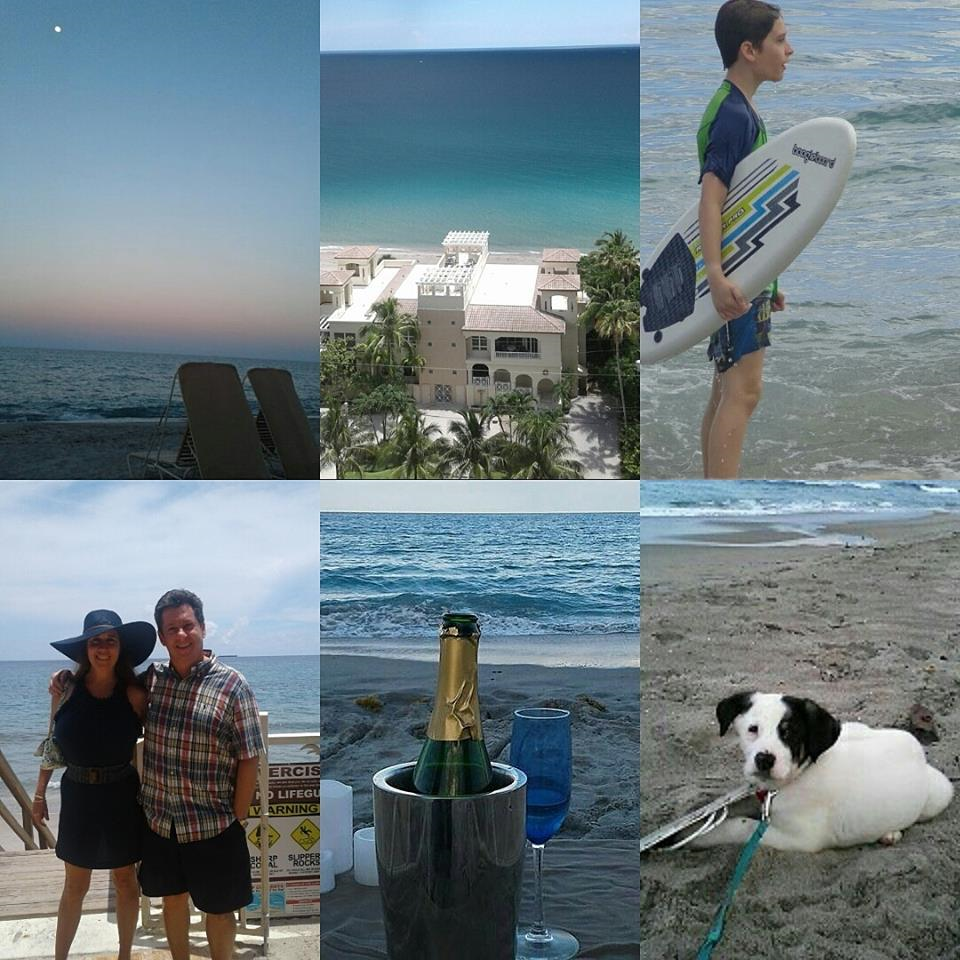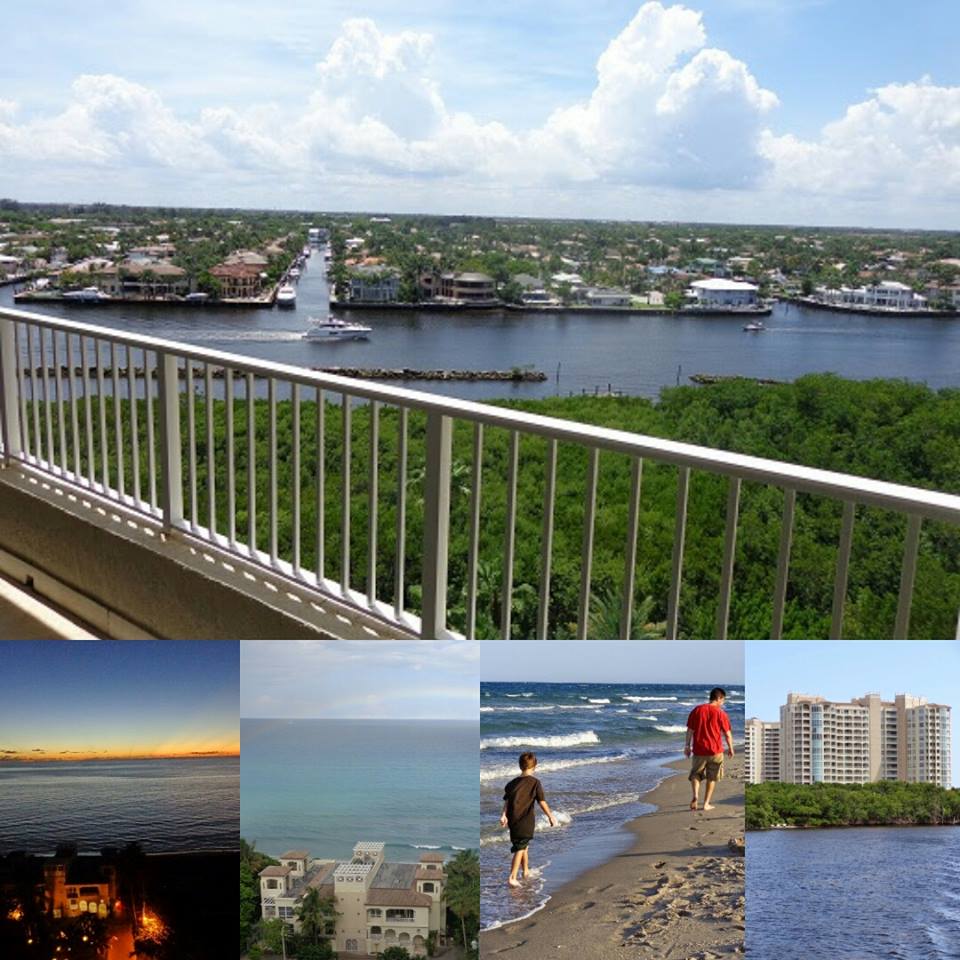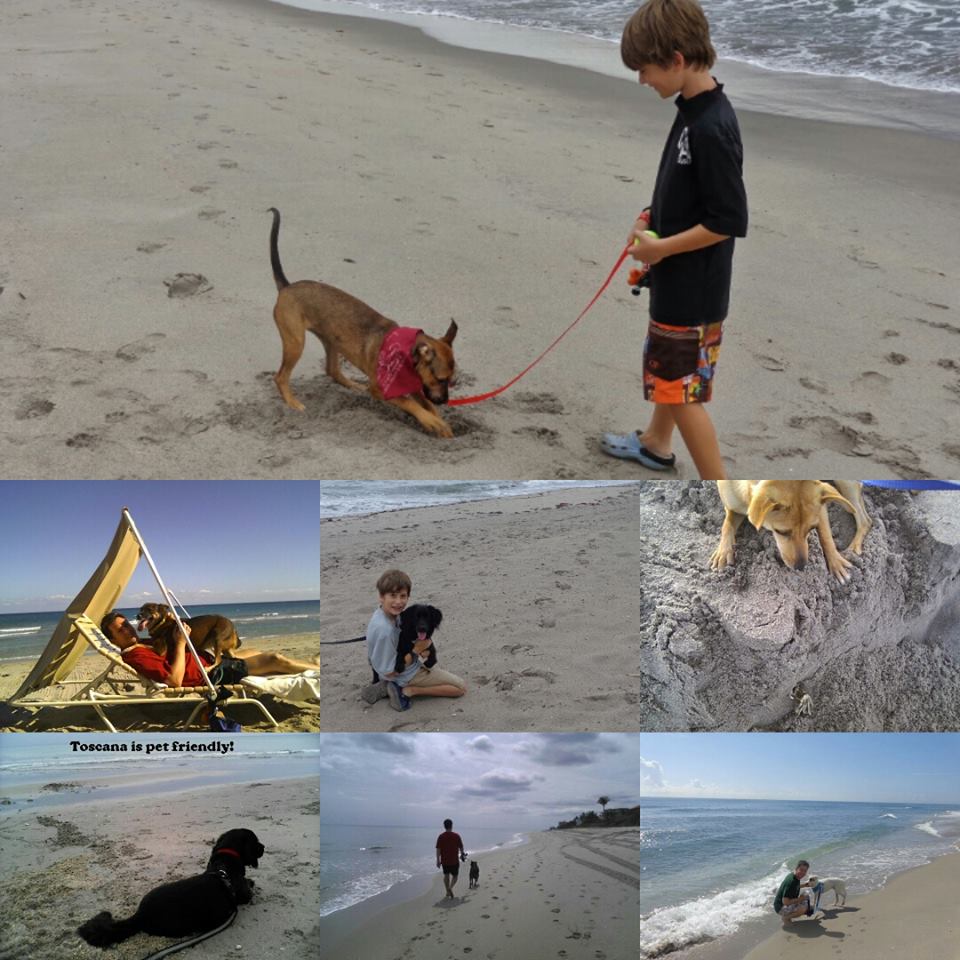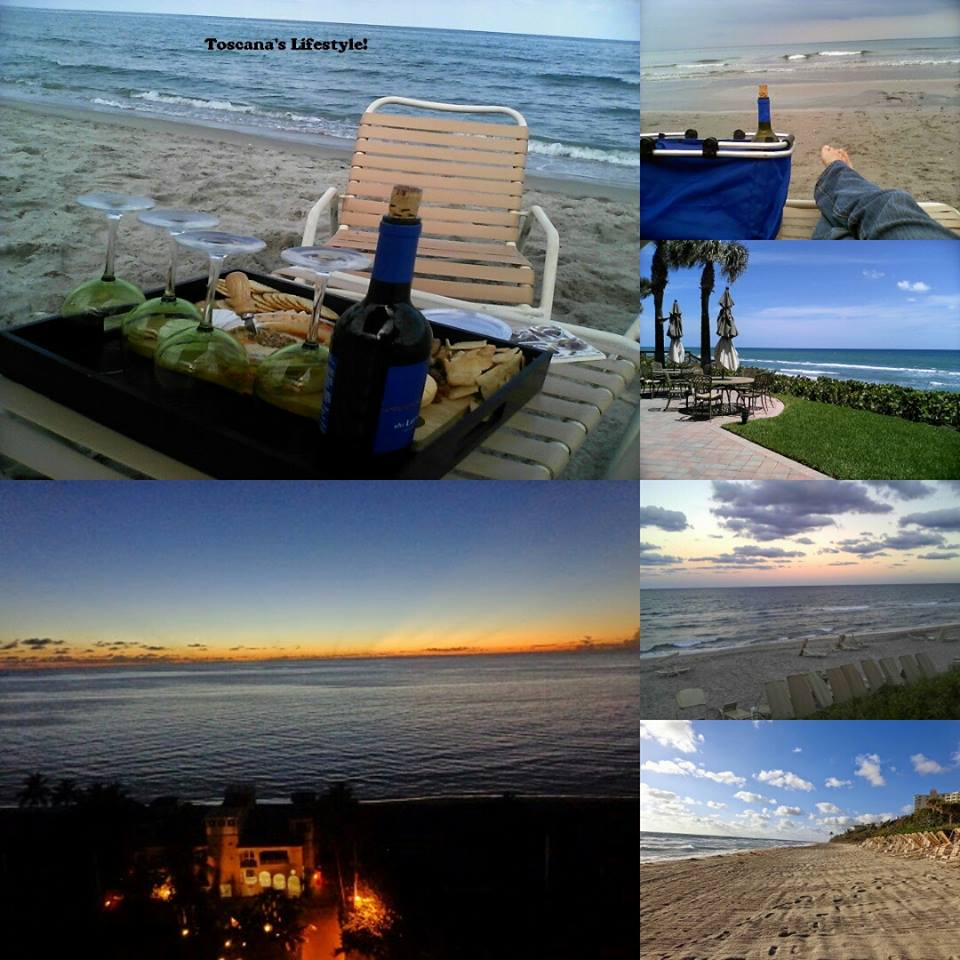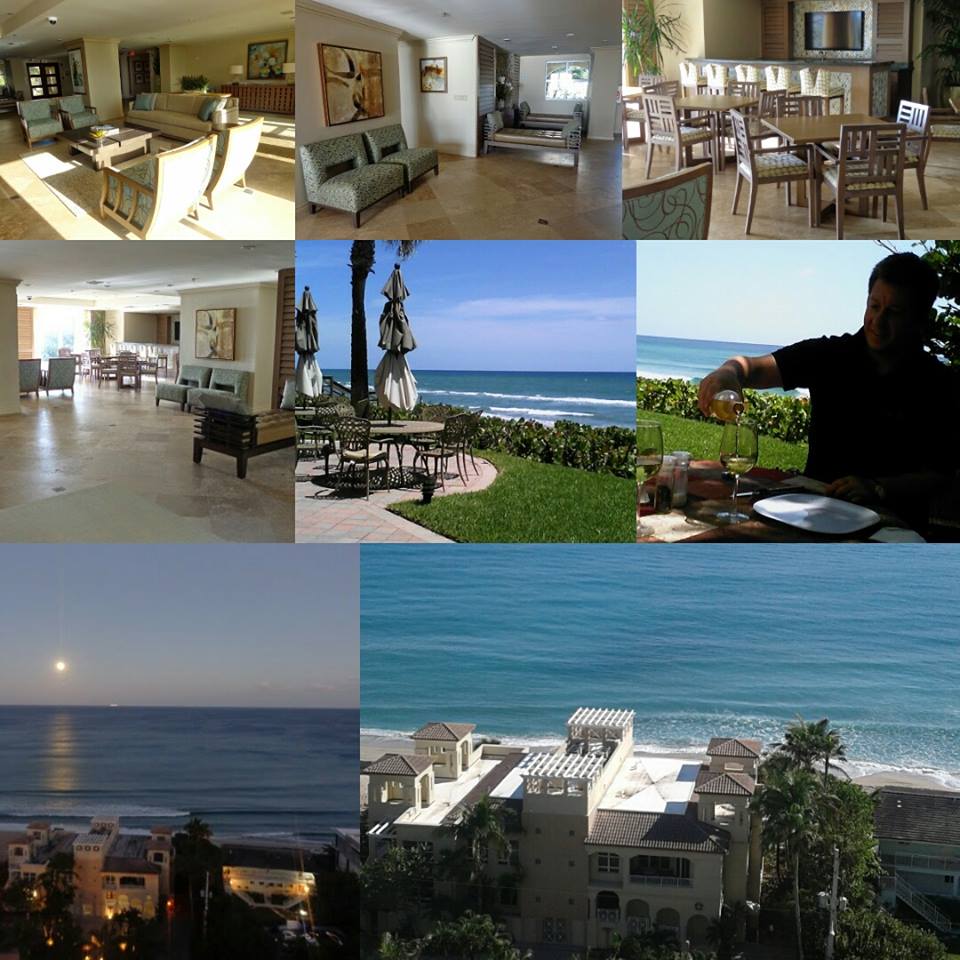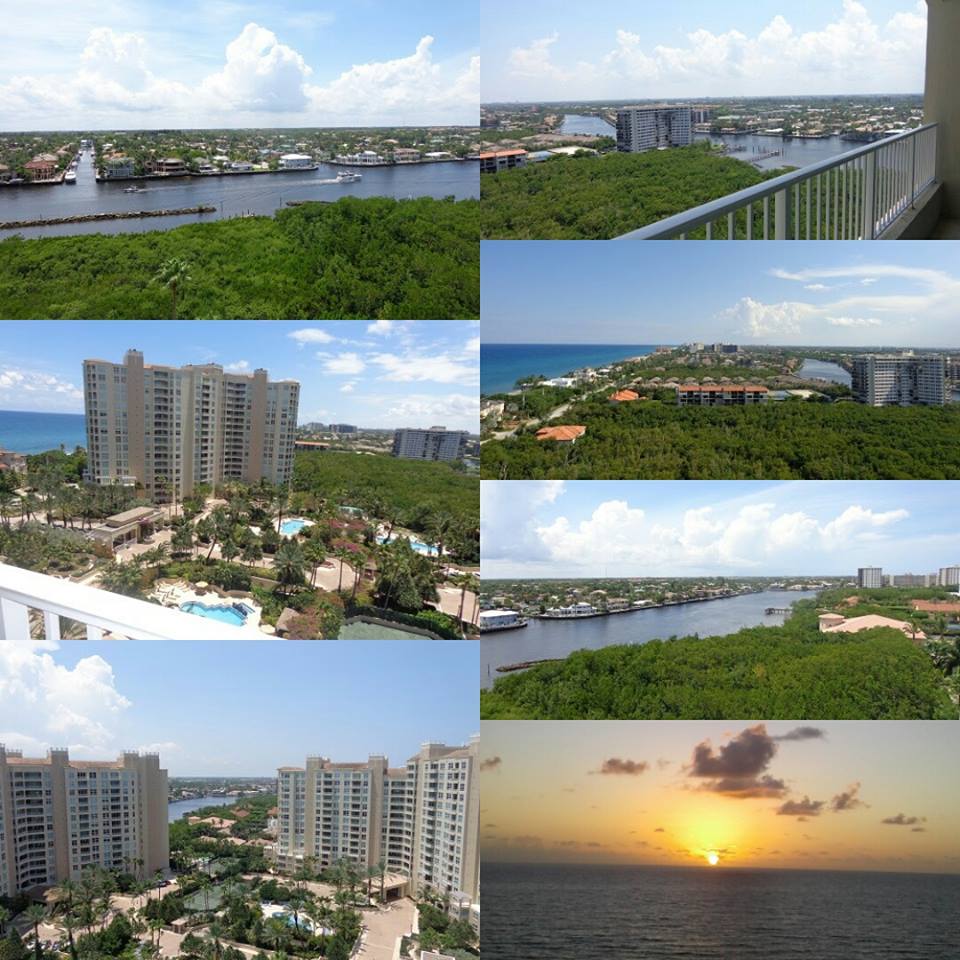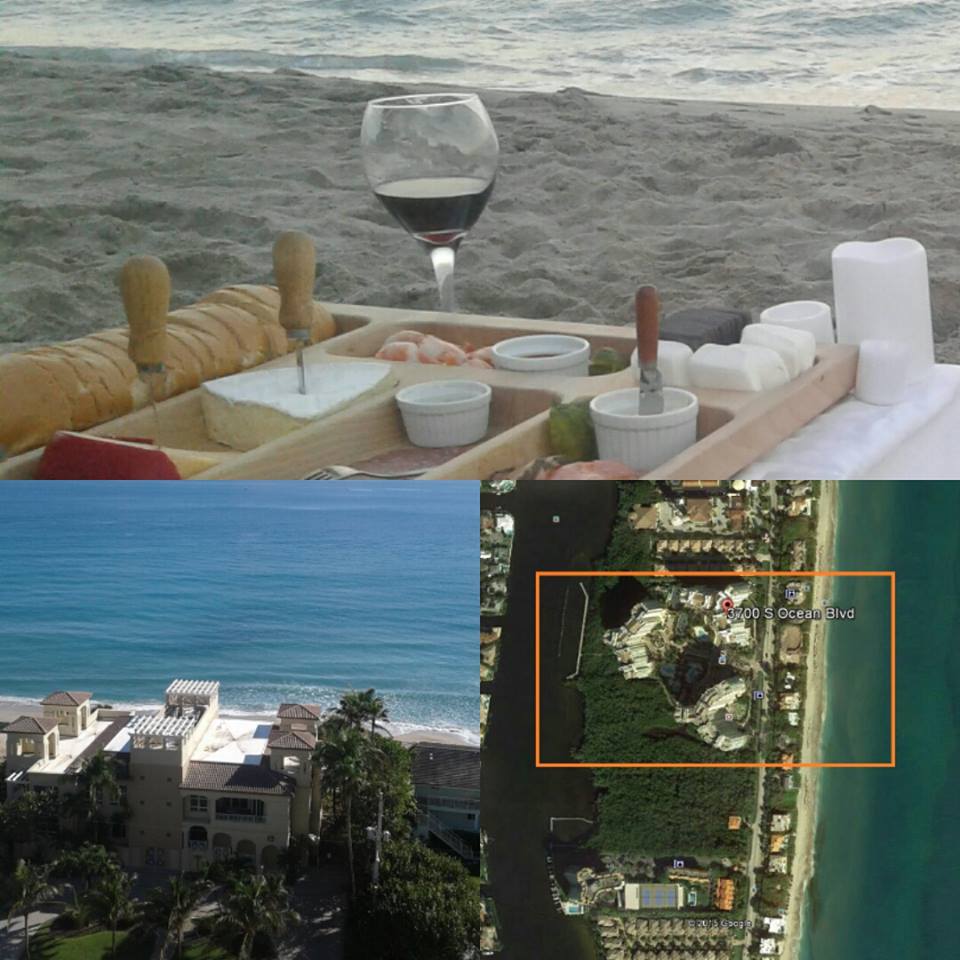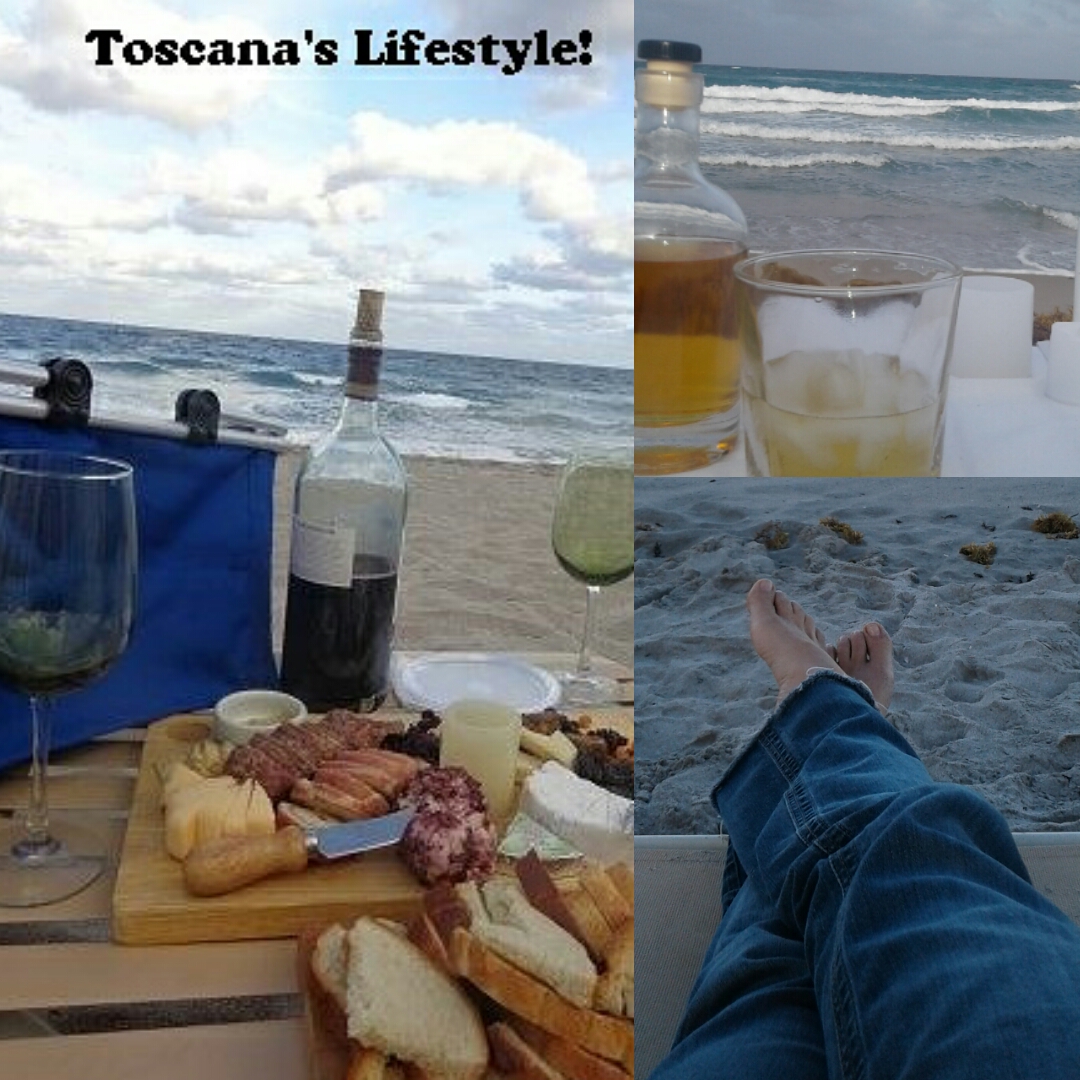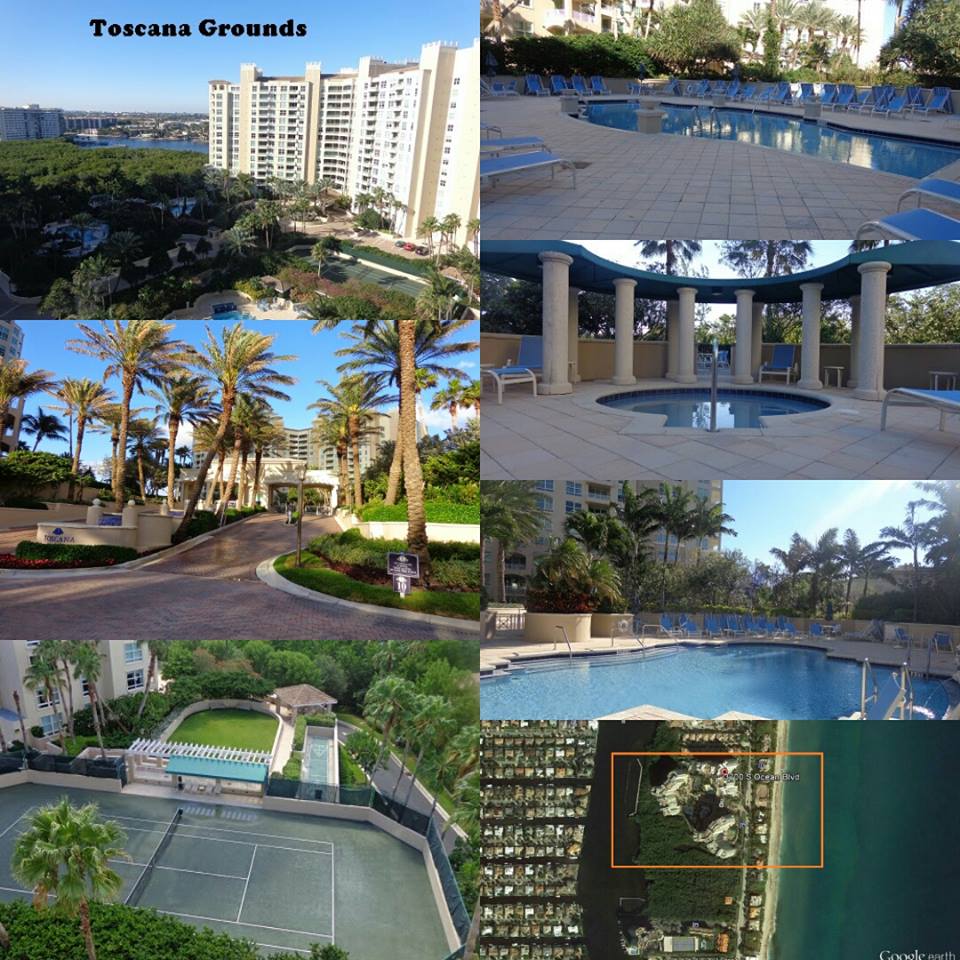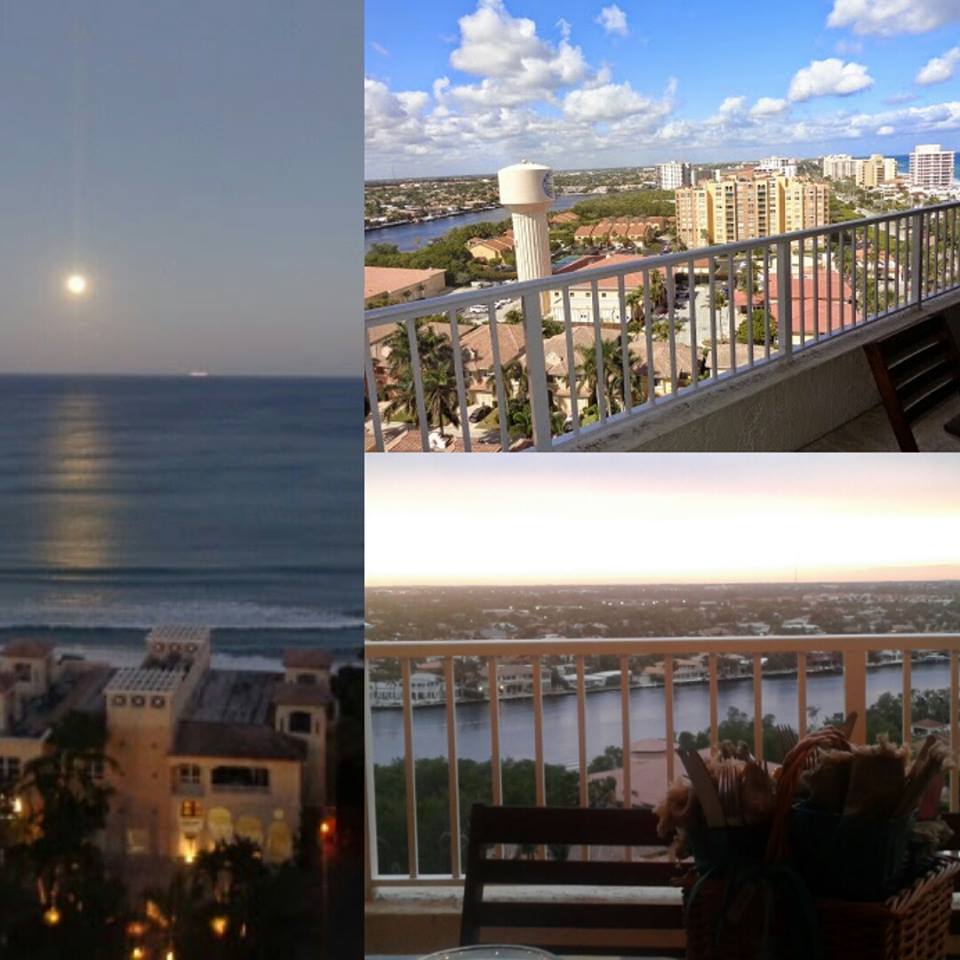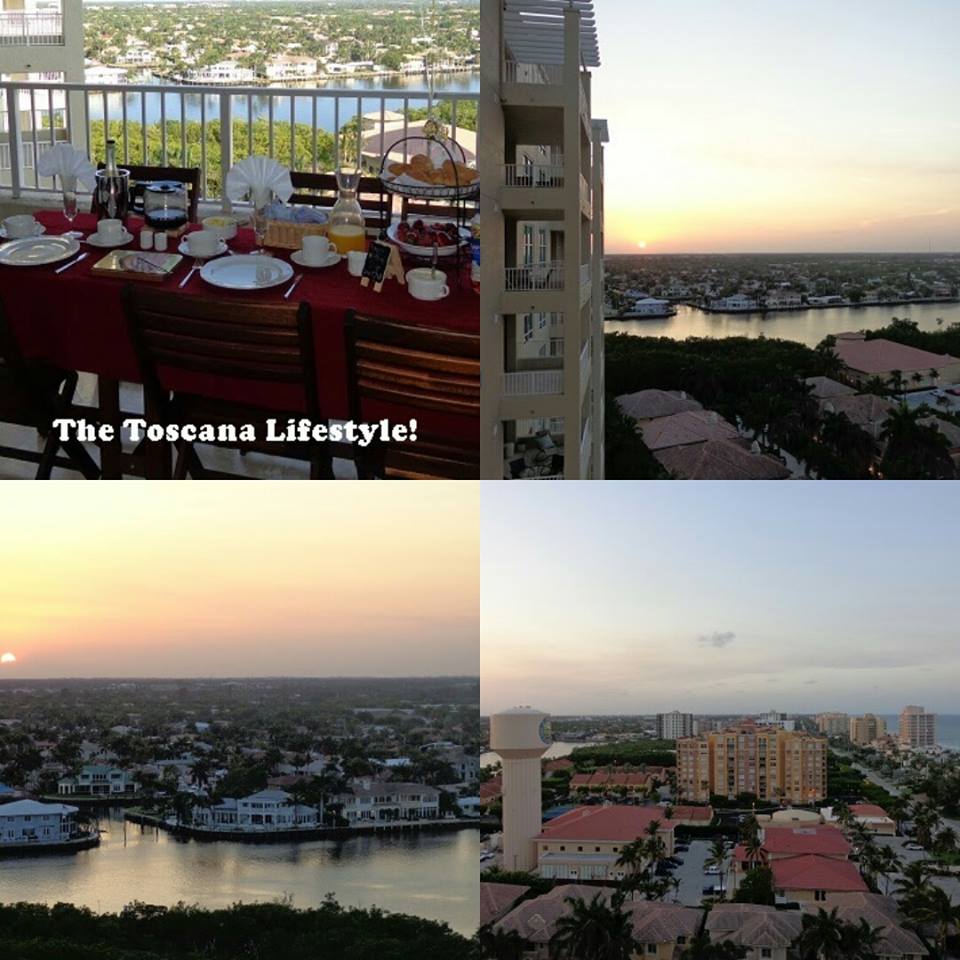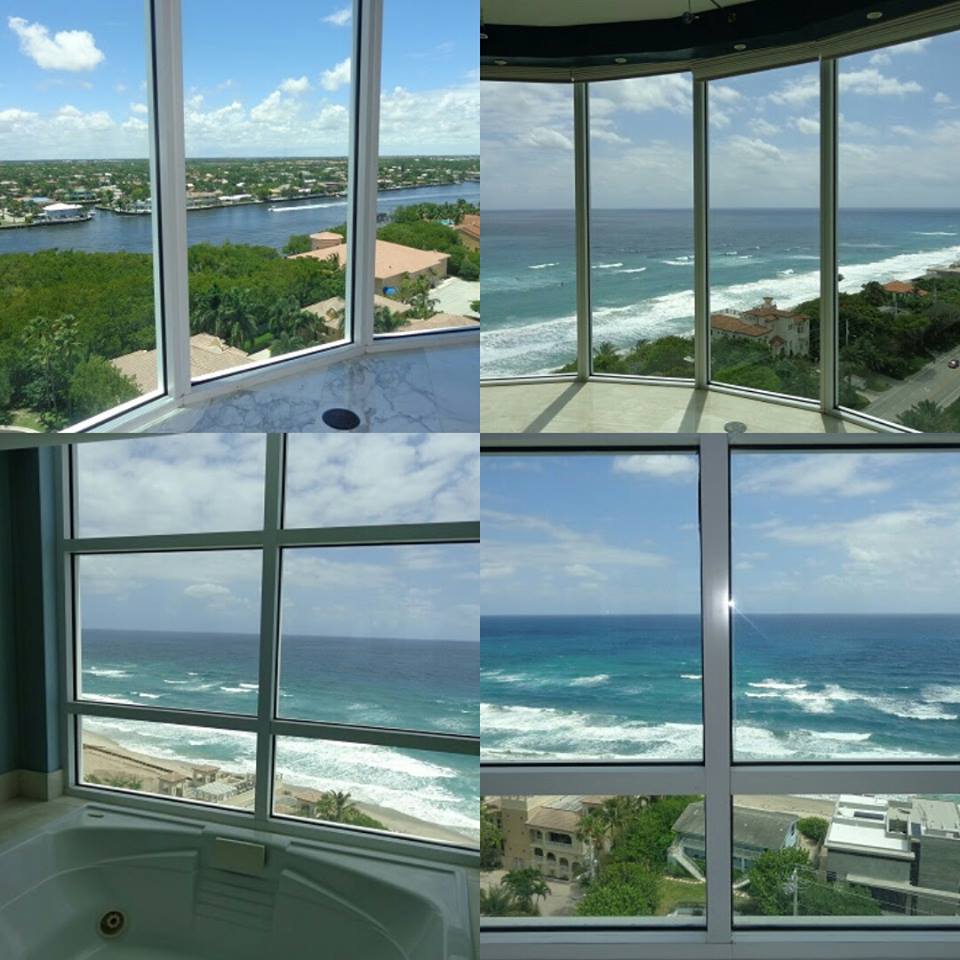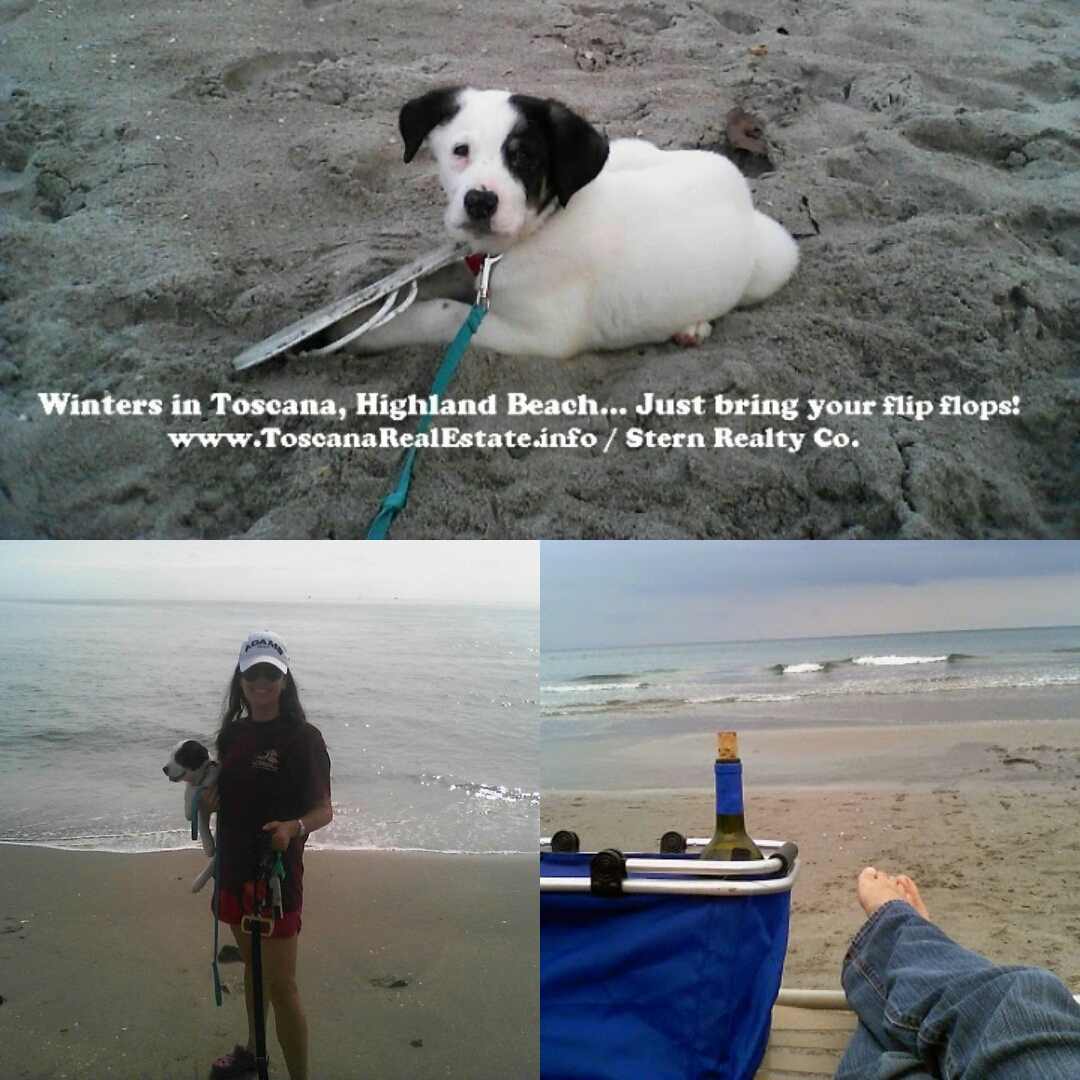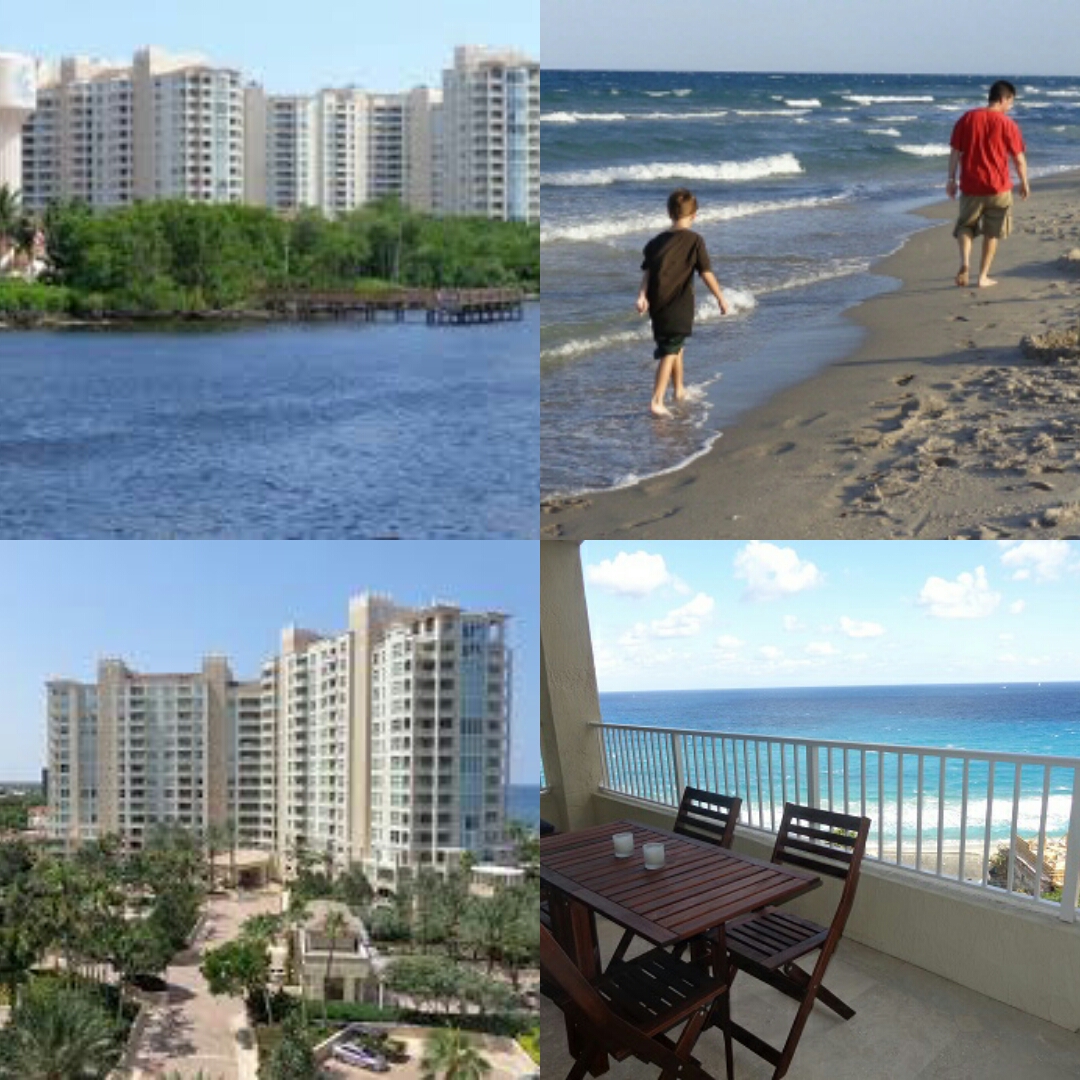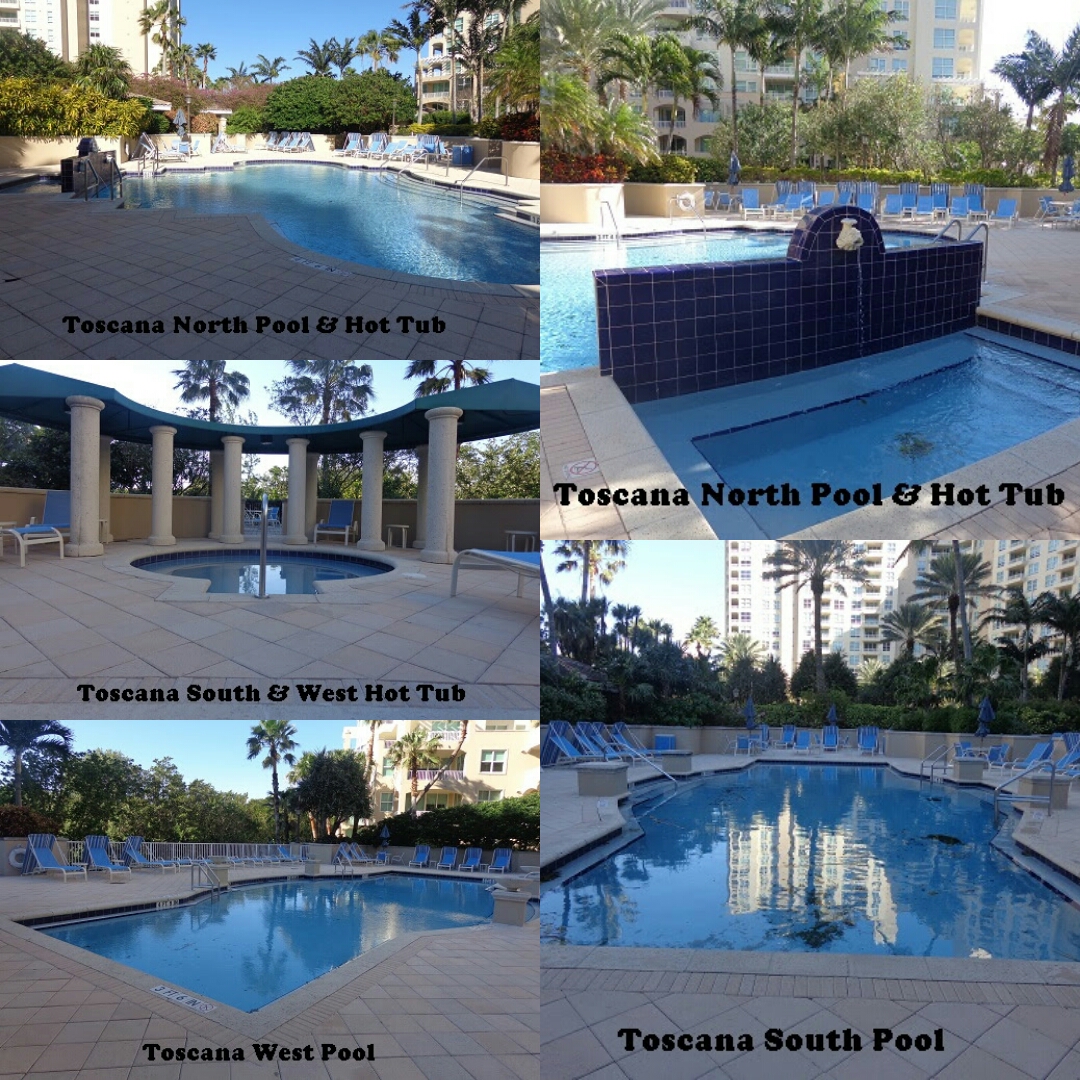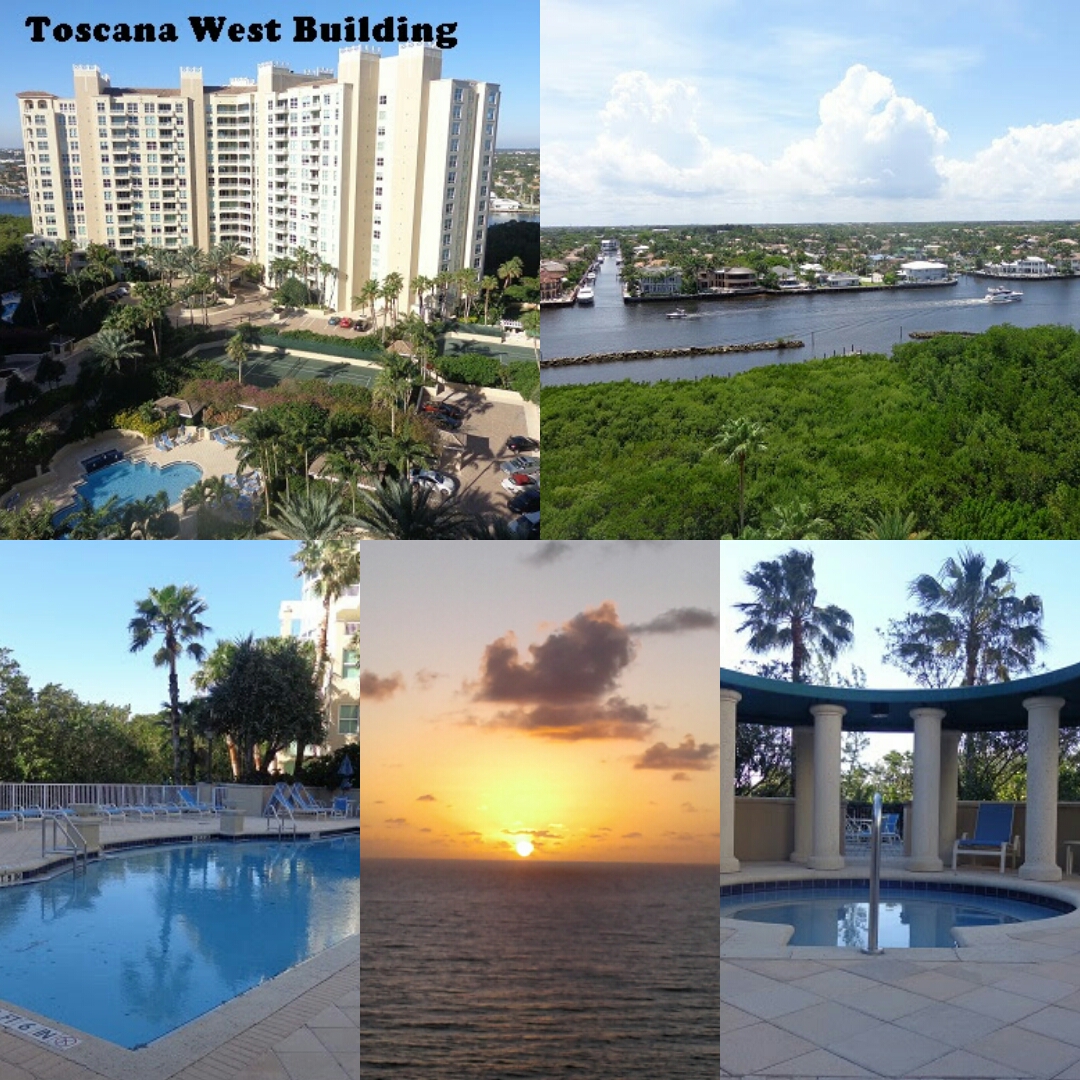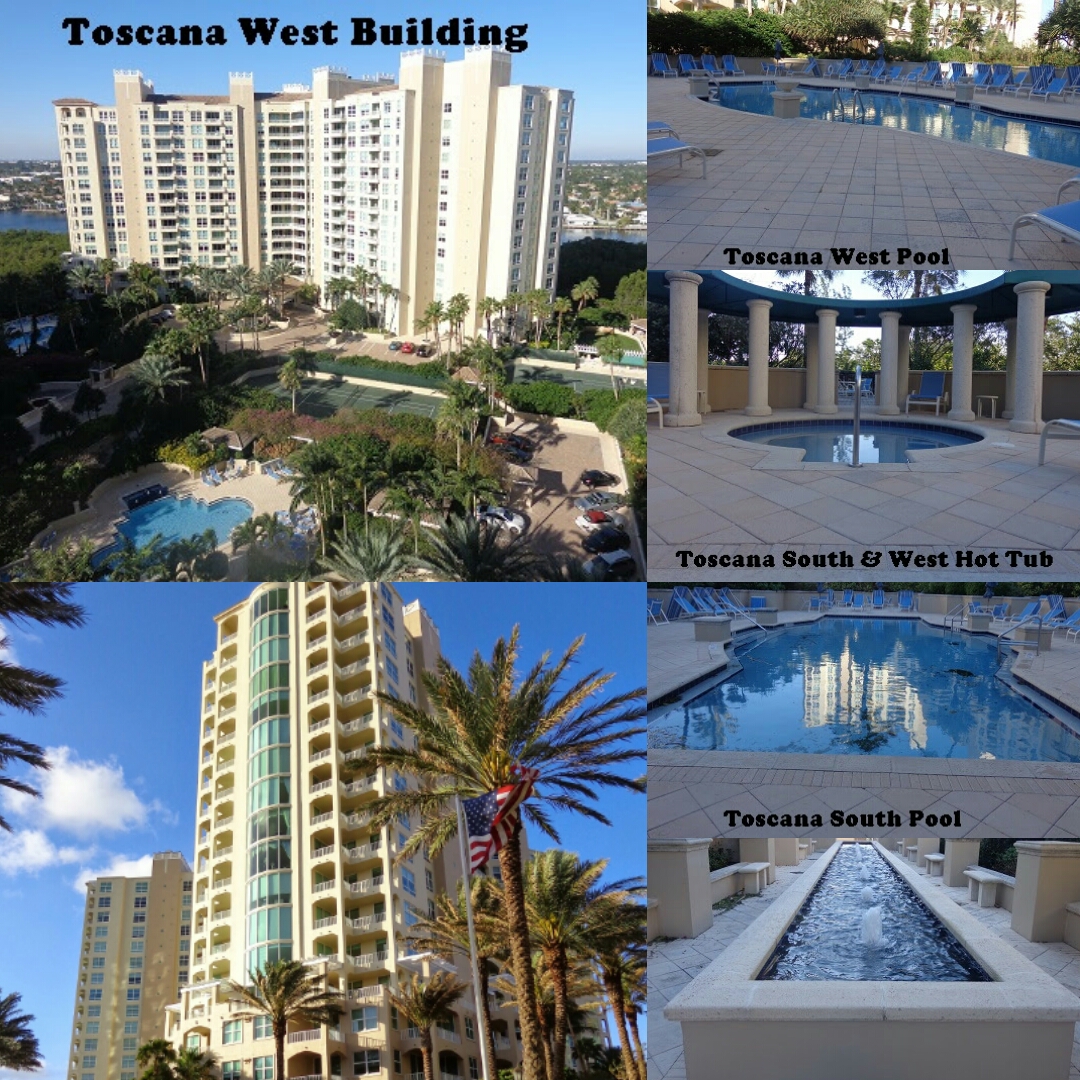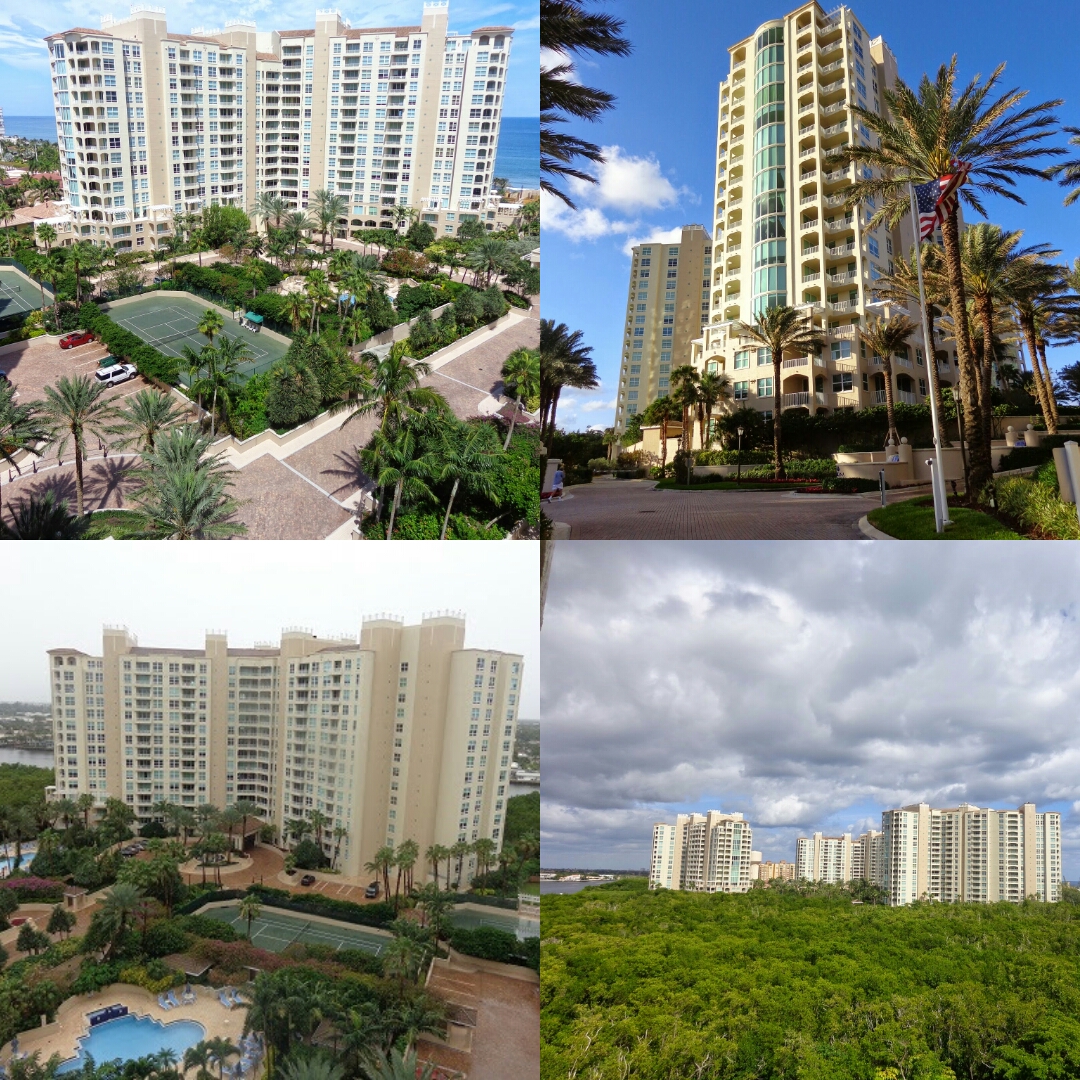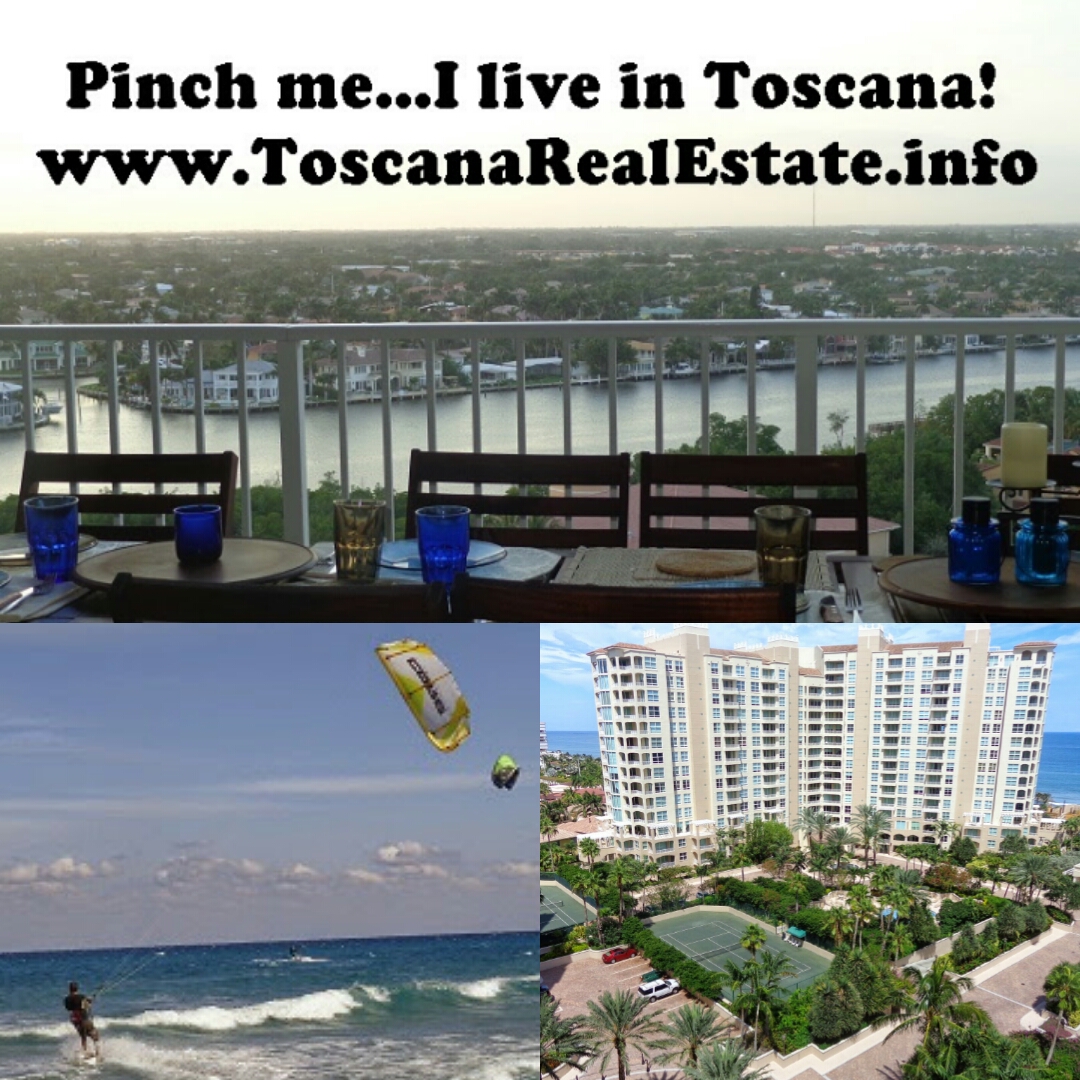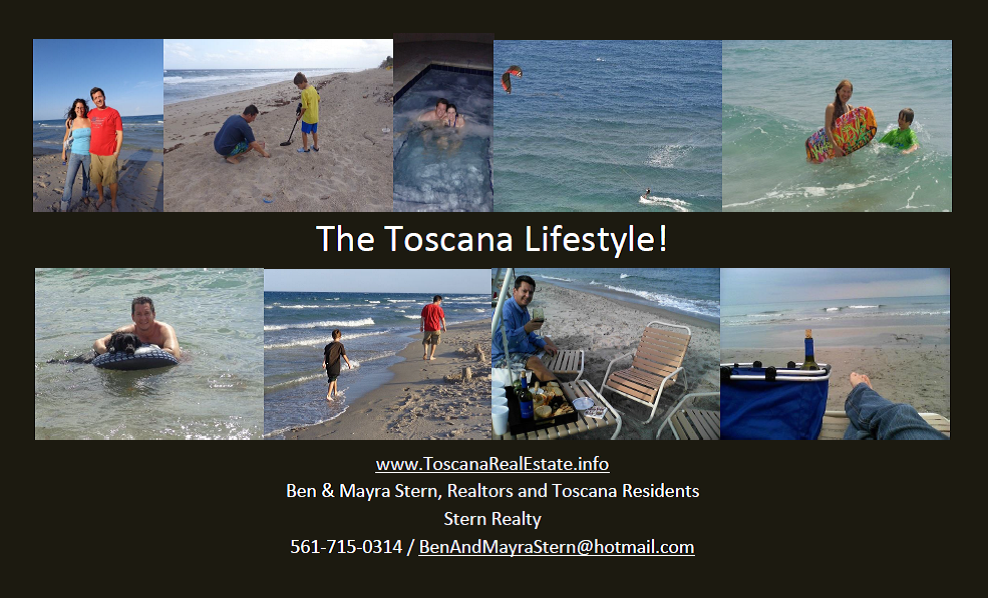 Thinking of selling your Toscana condo? Do not list with anyone else until you watch our Toscana Listing Presentation!
Our Toscana Listing Presentation includes:
Listings sold/rented in Toscana by Ben & Mayra Stern, Stats, Reviews, Results, About Ben & Mayra Stern, What We Will Do for Toscana Sellers (including our Marketing), and Costly Mistakes Sellers Make. We hope that Toscana owners thinking of selling, find this information helpful. You can scroll up or down the pages and find the parts that interest you. Please, let us know what you think of our Listing Presentation. It took us a long time to put it together and we are proud of it.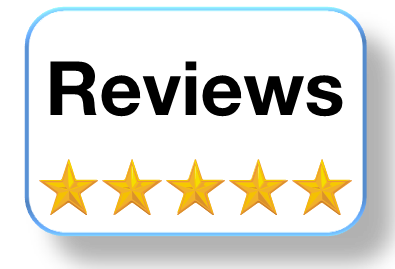 Don't be stuck with bad Service! Let us help you rent, buy, or sell your condo in Toscana!

Ben & Mayra Stern /

Stern Realty , Florida Reviews:
Thinking about using our services? There are many things we can say about the high quality of service we provide to our home seller and home buyer clients, but probably none would be as credible as testimonials from some of our clients themselves. So, please take a moment to read the following testimonials from past clients. We hope they indicate our experience and integrity, as well as make it clear how much we enjoy helping people with their real estate needs.
"Dear Ben and Mayra,

It has been a pleasure working with both of you for the sale of my Toscana unit. You have both been extremely professional, thorough, and very knowledgeable throughout the entire process. In addition, you have also been of the highest integrity, and this is a quality often lacking in realtors and brokers. As a team, you have exceeded my high expectations from listing to closing. Most sellers know that there is quite a lot of competition for listings in Toscana. And any educated seller knows that there is one realtor who has the majority of the listings. Had I not interviewed your team, I would have gone with this realtor, and based on my research, been very disappointed. He creates unrealistic expectations on pricing, and does not show the home personally most of the time. You guys did not promise me a fantasy price for my unit, but a realistic price. You also were present for all showings, and very patient with potential buyers. You were also available on very short notice to show the unit. Because of this, we were able to sell the property on a very timely basis, and for a price very close to asking. At my ripe old age of 63, I have been through many real estate transactions. I can say from the bottom of my heart that you guys represent the highest level of service I have ever experienced. You should both feel very proud of Stern Realty, and your individual efforts. Again, thanks for your attentive and caring service."

Bill Goldberg – Toscana North Seller/Unit 505
"It is my sincere pleasure to write this letter in regards to the outstanding service provided to me by Mayra and Ben Stern in selling my condominium at 3740 South Ocean Blvd. Highland Beach, FL. The service they provided went above and beyond all my expectations and was truly out of the ordinary. Since my primary residence is out of state, it was desirable that I found a broker that had the ability to pursue and follow up on prospective buyers using pertinent data and timely execution of marketing strategies. Mayra and Ben used expert discretion when it came to communication and information gathering to pinpoint what I needed and when to involve me for necessary decisions and input. Their marketing techniques exceeded even the most seasoned brokers. They use every outlet imaginable including traditional print, lead farming, website ads, and social media. Their methods are seamless and relentless in nature, constantly moving toward that final goal of the sale. My gratitude is boundless for the work they have done for me and I have no reservations whatsoever in recommending them to anyone looking to sell their property quickly, easily and for a maximized profit."

Gerald Musano – Toscana South Seller/Unit 1609
"Mayra and Ben were wonderful to work with when it came to selling my FL condominium in Toscana, Highland Beach, FL. At our first meeting, they suggested a very fair marketable price for the listing. They were very knowledgeable and answered all of my questions. I had great confidence in them. Among the many things that they did for me were:

· They personally showed the condo (and sold the Toscana Lifestyle) 13 times. They accommodated the showings, even the ones that were short notice, 7 days a week.

· They did tons of online marketing, mail outs, and a Broker's Open.

· The property was on the market 113 days (a little over 3 months).

· They provided me information about other condos for sale, under contract, and sold, that helped with my decision making about the price.

· Compared to the commission many other real estate agents charge, they saved me about $13,000 (5% vs. 6%, on a $1,300,000 sale).

· They notified me of each showing appointment and gave me feedback each time.

· They gave me regular updates.

· They helped all parties obtain any information they needed, assisted with the appraisalRoboto; inspections, scheduling and meeting the charity organization that came to pick up the furniture, meeting with repairmen to fix the sliding glass door locks,Roboto; much more.

I would not hesitate to recommend them."

Elena McTighe – Toscana North in Highland Beach Seller/Unit 601
"Ben & Mayra did it all while we were up North. Their service was excellent, seamless, and detail oriented. Less than two weeks and the condo was sold. Could not be happier."

Jack Stein, Toscana North in Highland Beach, FL Seller /Unit 1210

"Almost 2 years ago, we were recommended by an employee to use an agent who was supposedly the best in Toscana. One and half years later, with our place sitting vacant, hardly any showings, and no offers, we decided to hire Ben & Mayra Stern, who live right here in Toscana. In only a few short months, they showed our place 17 times during the slow Toscana off season, brought us 4 offers in writing, and were able to get us a full price offer. They helped us with everything, including the inspection, cleaning and emptying our home, the walk through, and the closing, all without us ever needing to go back to Florida. Their service is unbelievable and they saved us over $10,000 in commissions. We could not have sold our place without them. Thank you so much, Ben & Mayra! I want to express our appreciation for everything you have done for us".

Betty Shames – Toscana South in Highland Beach, FL Seller/Unit 809
"Dear Mayra and Ben, I wanted to thank you so very much for the professional way in which you handled my real estate. I felt very comfortable with you both . I would gladly recommend you to my friends or anyone that needs real estate assistance in the future. Thanks again for all your help and for renting out my place so quickly. Warm Regards."

Frank Mannarino – Toscana in Highland Beach, FL Owner
Click Here to Read More Stern Realty Reviews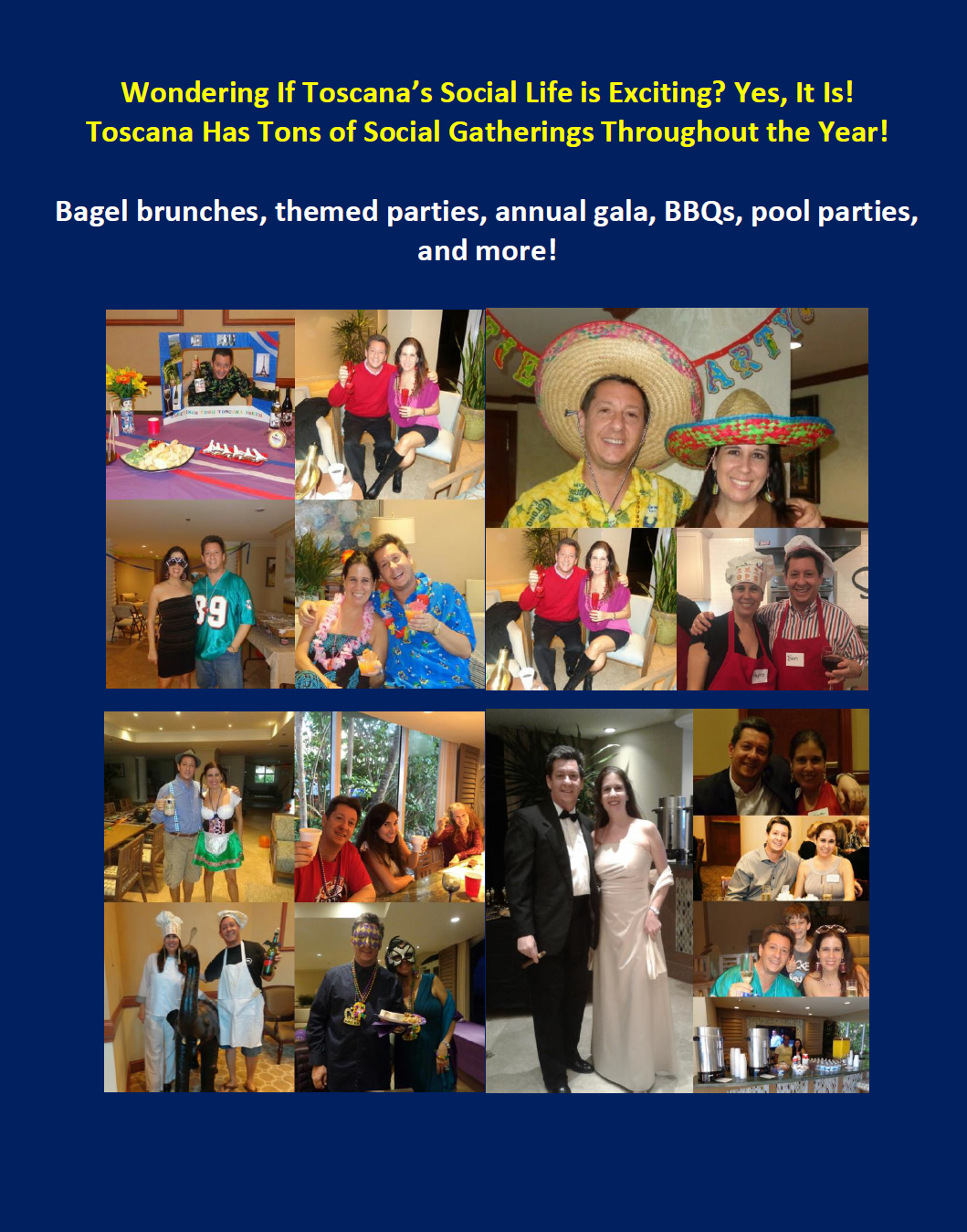 Follow Toscana Real Estate on social media:
Toscana Highland Beach Lifestyle on Instagram
For more information about the exclusive waterfront community of Toscana Towers in Highland Beach, Florida (floor plans, pictures, videos, condos for sale, condos sold, amenities, and more), please visit our Toscana Real Estate Website: